OPRA RECRUITMENT
The OPRA Group specialise in offering tailored and search services. We work with businesses throughout the UK and beyond on permanent, temporary (OPRA Flex) and contract recruitment. Our clients come from a variety and ever growing number of industry sectors, offering job roles that require different levels of experience and expertise.
OPRA Permanent Recruitment
Hire highly skilled professionals through our bespoke recruitment packages with the personalised The OPRA Group service.
OPRA Executive Search
Fill your niche executive roles with the right team members to fit your company culture and future business requirements.
OPRA Resource Management
This service is tailored to suit your exact business requirements, from large corporate to bespoke SME contracts.



OPRA PERMANENT RECRUITMENT
The OPRA Group has access to the most qualified talent for your staffing needs and project manage targeted campaigns. We provide a cost-effective recruitment solution helping you to hire highly skilled professionals quickly and with minimal disruption to your productivity. We excel at evaluating candidates as our recruiters are typically experienced in the sectors they are hiring within.
The OPRA Group will be your recruitment partner throughout the process, from the initial brief through to offer management and onboarding. We offer a bespoke service based on honesty, knowledge of the market and industry sectors involved.
We will provide flexibility and a personal approach that only an independent business can, using our expertise when selecting the best candidates for your positions. We ensure quality is at the forefront of all we do and work to your individual company requirements, not a one size fits all model.
We believe having the best leadership team in place is essential to the success of any organisation, therefore, it is imperative that candidates have the necessary skills and experience to fulfil the specifications of the business. Recruiting for executive positions demands time, experience and specialist resources. The OPRA Group have the expertise to deliver robust and rigorous Executive Search campaigns, helping you to recruit for niche roles at a senior level.
To deliver a successful executive search campaign, our dedicated consultants work with you to understand your organisation, it's culture, challenges and vision for the future. The next stage of the consultation involves taking a detailed brief of the particulars of the role, including where it will fit in the company structure, the job purpose, key accountabilities and the skills and experience candidates are required to have. Taking all of these elements into consideration along with our industry knowledge, we are able to develop a strategy to identify, attract and headhunt the best people for you, using a variety of resources and networks.
All candidates are assessed following an in-depth screening process, as well as discussing work history and experience, we also take the time to understand their motivations and future aspirations which are important factors when evaluating their suitability.
Our consultants present a shortlist of the highest quality candidates, in addition to the CV, we provide a summary detailing the additional data we have gathered and an explanation of why we are recommending them. Working with you does not stop at interview, we can support you with offer negotiation, pre-employment checks and onboarding.
The common view in recruitment is that RPO (Recruitment Process Outsourcing or large managed service contracts), are normally reserved for large corporate businesses, however, we have found that there is a growing demand for this type of support in different sized businesses and The OPRA Group also offer Resource Management to SMEs across many industry sectors.
For SMEs and large corporates alike, this model can be tailored into modular or project managed services as well as the traditional outsourced service model. Businesses can now reap the benefits without having to invest vast amounts of money into the setup of these arrangements.
What our clients say about us
I would just like to say thank you Scott, for assisting me with taking on a new job, being attentive and kind through the entire process, absolutely wonderful service and would highly recommend you to other potential recruits.
I normally receive CV's as soon as I raise a vacancy, so I am confident that The OPRA Group starts to source candidates as soon as they receive the job specifications.
When The OPRA Group heard we were looking for a receptionist in practice they found us a suitable candidate who we employed
The OPRA Group assisted us in resourcing for a high level role in the business and the service and candidate profile was exceptional.
The OPRA Group have shown a natural flair for sourcing candidates, they take time to put in the groundwork to understand the roles and requirements so that when they source candidates we can be sure that they will be more than capable of the role.
Content is loading...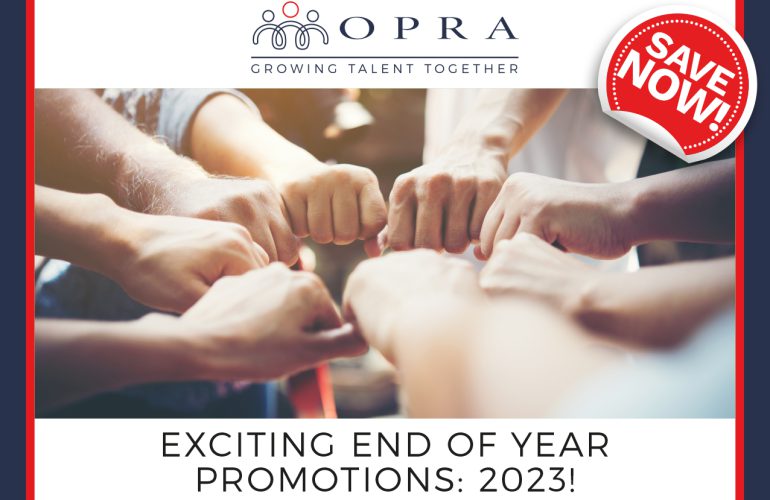 As we head towards the end of 2023, we want to help you get your businesses 'up straight' before the year ends. We know this time of year can be…
Recruitment